most unique inventory for san antonio musicians
Other Fine
Acoustic Guitars

Whether new, in on trade, or as consignments, we feel priviledged at Guitar Tex to have the opportunity to bring you some of the finest acoustic guitars available on the planet.
Visit our Reverb store for updated inventory.
The D-35 is part of Guild's Bluegrass Series of guitars. Made in Westerly, Rhode Island of solid sitka spruce and mahogany, it was designed to compete with a D-18. This one sure does with a solid projecting voice that delivers the goods. In very nice condition with just some honest play wear. Fishman pickup and original case.
You don't have to play bluegrass music to appreciate this fine guitar.
Galloup Guitars "Classic"
Galloup Guitars "Classic"
This was made by Bryan Galloup for a luthier's invitational show in Montreal about a dozen years ago. Bryan was showing off some new inlay techniques with this one. The image on the fingerboard is of Elvis Presley from a jail scene in "Blue Hawaii".
The slope shoulder Classic model is not in the current catalog, but a visit to
www.galloupguitars.com
reveals that the current base is $18,500.00
This superb guitar is made from sitka spruce and Indian rosewood with stunning art deco inlays.
$3,600.00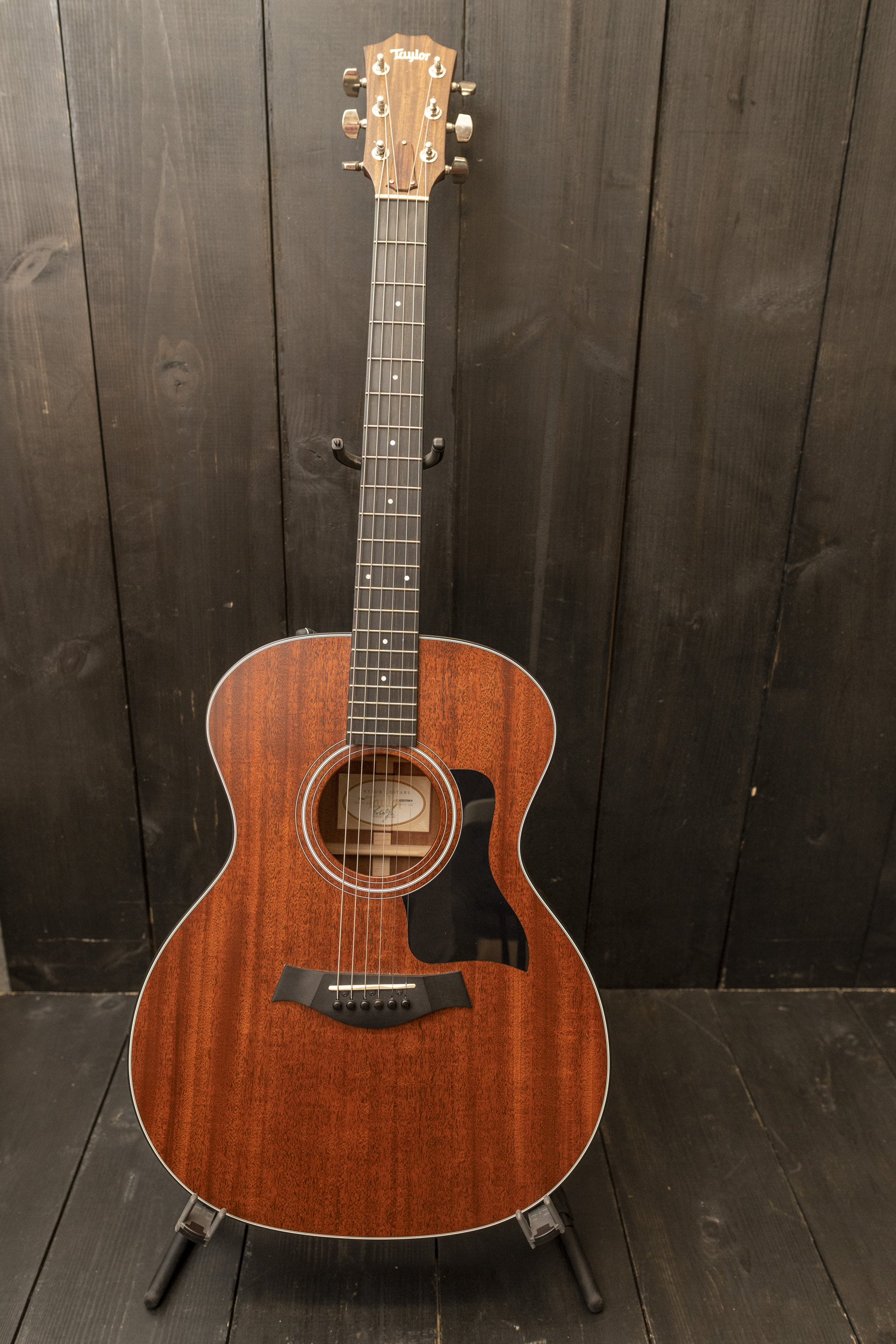 Taylor 324e received in the store in trade and in excellent condition.
Discover your next favorite instrument

or just Say Hello!
Call or email — we will be honored to help you find the perfect guitar — or fix the one you love:
FIND US
Fine acoustic guitars, fretted instruments, and repairs.
Guitar Tex will help you find the perfect guitar, and can repair the guitar you love. We want to get to know you and will spend the time to help you select the instrument that will make you happy.
Guitar Tex
4330 McCullough
San Antonio, TX 78212
(210)822-1595
www.GuitarTex.com
info@guitartex.com
We are easy to reach from both the San Antonio International Airport and from Downtown.
From Downtown
We are at 4330 McCullough, and McCullough goes all the way downtown. In the old days, it was one of the few routes out of down town that didn't cross railroad tracks. (A big deal when you have a wagon – I've heard. Never experienced it.) The maps and driving directions will help alot. Easy to know when you're getting close because we're just past the traffic circle/fountain.