Do you receive the newsletter? If not, here is "Mark's Corner" from the September 2014 newsletter. Visiting Martin Guitars
Guitar Tex is now keeping Sunday hours. The 1st and 3rd Sunday of each month we will be open from Noon-4pm. 
 

Hand made guitar stands by our new friend Tony Meeks of Brenham, Texas. Beautifully made of mostly native woods. The satnds sell for $135.00 An excellent to the guitar or guitarist n your life.

++++++++++++++++++++++++++++++++++++++++++++++++++++++

"My guitar hasn't played this good in 50 years", said the customer who picked his 50 year old guitar after having it set up for the first time ever. To which my reply was "You could have done this 50 years ago".

If your guitar isn't playing right bring it in and let us set it up to your liking.

                                                                                                                             #############################################    

Huss & Dalton CM cutaway model.

In case you're curious about how good it gets we're happy to show you.  

              ###################################################      Reverend's Pete Anderson Eastsider models "S" & "T". These are the most butt kicking premium Tele type guitars you'll find under $2,000.00

S model: $995.00

T model: $849.00

             

                                                                        
                      Guitar Tex custom made tie-dye t-shirts. Guitar designs in various colors, each one is unique. Sizes Med.-XL $26.00; XXL $28.00
D'Addario Nyltech Ukulele Strings. We love the new formula for ukulele strings from D'Addario.
Ratliff F style. Made in 1987 by Audie Ratliff in Tennessee. $2,200.00 w/case.
SANTA CRUZ H 13. Made in 2012 and virtually unplayed with some gorgeous figured mahogany back and sides. $3,995.00
  Breedlove Legacy FF mandolin. This mandolin rocks! Made of solid spruce and flamed maple in Bend, Oregon. List price: $2,595.00; Our price: $1,995.00
  We speak mandolin, banjo, ukulele as well as the language of guitar.
Like us on our GuitarTex Facebook page. Be informed of new arrivals, sales and special events.
https://www.facebook.com/pages/GuitarTex/138543299538663?fref=ts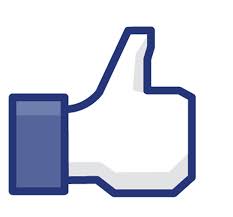 visit our Facebook page for daily updates, new arrivals, and specials. And LIKE US CURT MANGAN STRINGS! We've had Curt Mangan make "Guitar Tex" custom gauged sets of acoustic strings for years and our customers love  them. The only problem with that is that some folks love them so much that they will come in and buy our entire stock of a particular gauge or type of string. We have a big order coming in May 1st and we will have everything in stock.
  FRED KELLY PICKS ARE BACK! Banjo pickers, Chet style fingerstylists, and discriminating pickers of all kinds will be pleased to know that we have your favorite Fred Kelly picks. www.fredkellypicks.com 
              Welcome to GUITAR TEX. If you love great guitars and you're in the greater San Antonio area you should visit GUITAR TEX. If you can't get here, we're glad you found our website. We've got great stuff you won't find at the other stores. Visit our pages for specific brands and gear. Check the repair section for details on what we offer at GUITAR TEX. We can do everything from a simple restring to a complete restorations.                                                                               
###################                                                                                                                                                                                                                                                                                                              ################################################################
                                                                                                                ################################################################ MANDOLINS*MANDOLINS*MANDOLINS. We have the best selection in town.
Mark Waldrop owner and founder of Guitar Tex
 SHOP SMALL   SHOP LOCAL    BUY AMERICAN
Store hours:
Monday through  Friday 10-6; Saturday 10-5
                                                        BUY IT HERE!
WE HAVE THE BEST SELECTION OF QUALITY ACOUSTIC GUITARS IN SAN ANTONIO. PERIOD.
HOORAY FOR THE INTERNET! It gave us this website, wonderful ways for immediate contact with people all over the globe, and access to information we never dreamed would be so readily available.                                                               HOWEVER……………..playing the guitar is a very personal thing, and having it in your hands, hearing it for yourself, feeling it, then talking to someone who truly knows all about that instrument. You can't get that on your laptop. So we depend on people coming in the door and playing our guitars. Talk to me or Gus, or repairman John Thurston and you'll find 3 people who are passionate about what we do.                                                                                                                                   Gus Wanner has a wealth of knowledge about guitars, fretted instruments and their history that is unsurpassed in San Antonio. John Thurston, as I've said before, is the most skilled all-around guitar repair person in Texas and can offer advice to those in need. Me, I'm just a pretty decent guitar player who also has some skills in repair and has translated a love of stringed instruments into a life's work.                                                                                                                                    So if you'd like to send an email or text, friend us on Facebook, that's great and please do, but it would be best if you stopped in to see us in person.
##################################################
Please visit the "Repair" section of our website for information on in house luthier, John Thurston, who is the most experienced, talented, and capable luthier/repair person in South Texas.