We speak mandolin, banjo, ukulele as well as the language of guitar.
Like us on our GuitarTex Facebook page. Be informed of new arrivals, sales and special events.
Lindy Fralin Guitar Pickups. Lindy makes some of the best guitar pickups in the world . We have a very good selection, although not all of them. Call for availability. Fralin pickups are made by hand and it takes about 2 weeks to get them.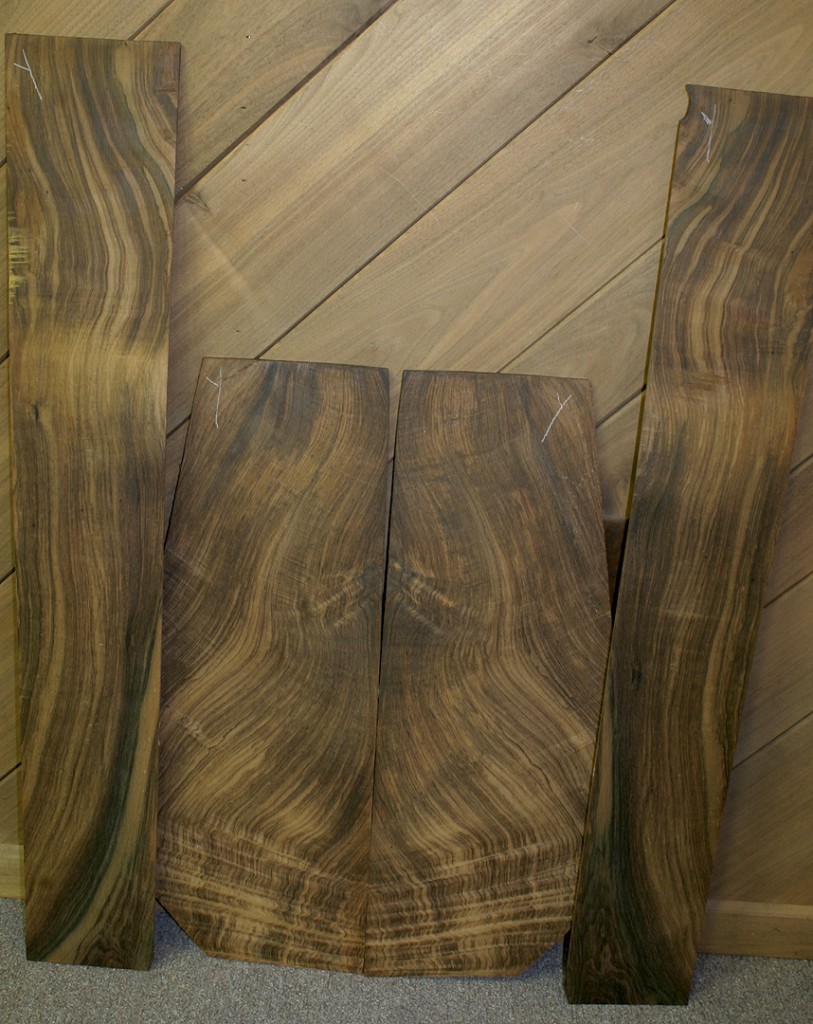 Brazilian rosewood. This incredible figured wood was offered to us by the good folks at Huss & Dalton, who make some of the finest guitars in the world. It will be for an OM size or smaller. We have not yet discussed the details. This could be your guitar for perhaps less than you might think. Huss & Dalton of Staunton, Virginia has combined the very traditional with the very modern and builds superlative guitars. We will be needing to commit to specifics soon, so if you would like to call us and talk about making this your dream guitar… 210 822-1595
As gorgeous at it looks now, this Brazilian rosewood when finished will look exponentially more spectacular
 For nearly 15 years Guitar Tex has been the place to go to find the best acoustic instruments in South Texas. Today we have a very good selection of choice electric guitars, too, but acoustic instruments remains our specialty. We have a knowledgeable, friendly and helpful staff including a first rate repair department featuring guitar wrangler John Thurston. Take a few moments to peruse our website. We hope that inspires you to pay us  visit.

If you have a guitar or some gear you're not using, we offer generous trade in allowances.
Huss & Dalton CM model with Englemann spruce and Indian rosewood. Superlative. List:$3,933.00
At Guitar Tex we don't sell dreams. We sell reality. Real guitars for real musicians who want to play them; not just folks who own fancy guitars for bragging rights. There are "custom" and "dream" guitar shops just for you.   We've got some of the best guitars anywhere, and we hope they will be making great music for their owners for many years.
National Collegian. Made in the USA. $2,200.00                                                        
At Guitar Tex we believe that the words "Made In America" are very important. Not everything we sell is American made, but most of it is and we're proud of that. We also realize that not everyone can afford a nice USA made instrument and we have carefully selected the import products that we sell to be assured that our customers receive an instrument that performs well and properly.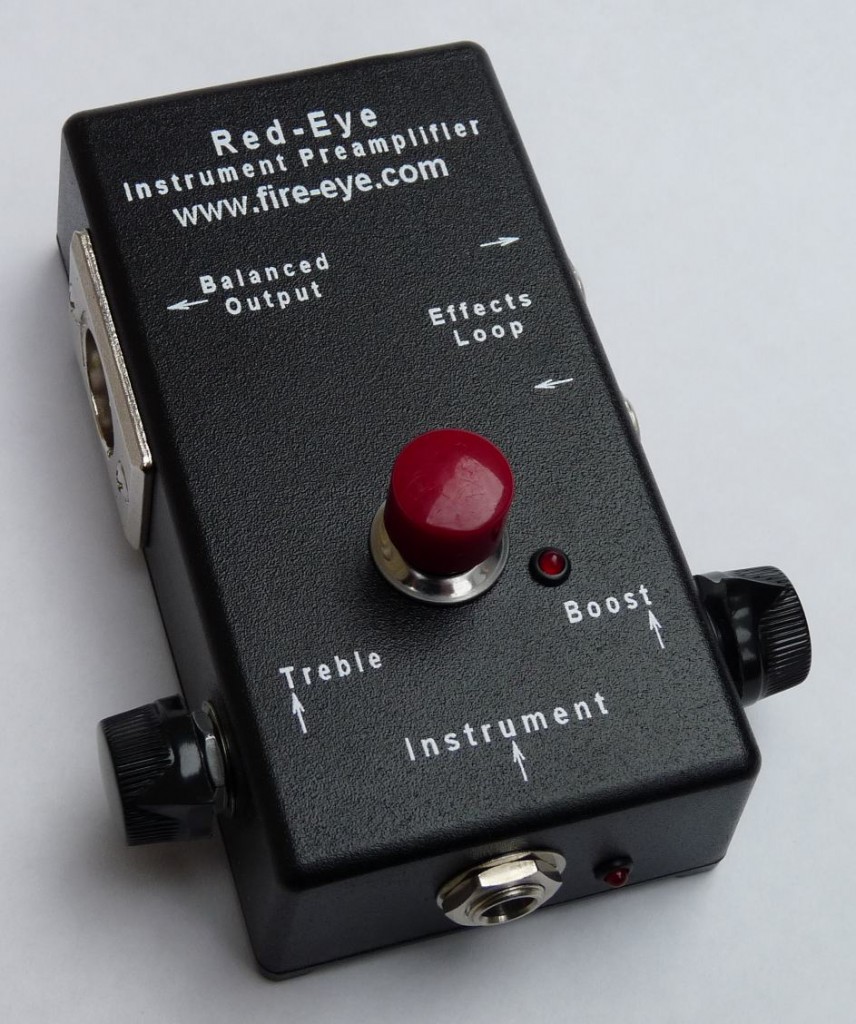 In our never ending quest to offer our clients the best products to be found anywhere Guitar Tex has added the wonderful Red Eye acoustic instrument preamplifier. Completely hand made in Austin one at a time by Darren Appelt, the Red Eye preamplifier and the Red Eye Twin for 2 instruments in one unit have developed a cult following among acoustic purists who realize the need for pickups to be heard, but can't stand having an active preamp in your guitar. Absolutely the best preamp for passive pickups like the K&K Pure Mini. The Red Eye has a list price of $250.00 and sells for $195.00. That could be the best $200.00 you'll spend to get the tone you deserve.  https://www.facebook.com/pages/GuitarTex/138543299538663?fref=ts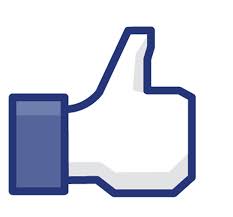 visit our Facebook page for daily updates, new arrivals, and specials. And LIKE US CURT MANGAN STRINGS! We've had Curt Mangan make "Guitar Tex" custom gauged sets of acoustic strings for years and our customers love  them. The only problem with that is that some folks love them so much that they will come in and buy our entire stock of a particular gauge or type of string. We have a big order coming in May 1st and we will have everything in stock.
  FRED KELLY PICKS ARE BACK! Banjo pickers, Chet style fingerstylists, and discriminating pickers of all kinds will be pleased to know that we have your favorite Fred Kelly picks. www.fredkellypicks.com 
              Welcome to GUITAR TEX. If you love great guitars and you're in the greater San Antonio area you should visit GUITAR TEX. If you can't get here, we're glad you found our website. We've got great stuff you won't find at the other stores. Visit our pages for specific brands and gear. Check the repair section for details on what we offer at GUITAR TEX. We can do everything from a simple restring to a complete restorations.                                                                               
########################################################## No other store in South Texas has the selection of quality acoustic guitars, mandolins, banjos, and ukuleles, and a smaller selection of electric guitars and basses. There are "boutiques" that sell nothing but the most expensive instruments and there are stores that sell a lot of so-so stuff that you can pretty well find anywhere with maybe a few nice pieces here and there. At GUITAR TEX even our entry level guitars are guitars that we can sell with pride, knowing that we're offering a quality product with excellent service before and after the sale.                                                                                                                                                                                                                                                                                                               ################################################################
                                                                                                                ################################################################ MANDOLINS*MANDOLINS*MANDOLINS. We have the best selection in town.
Mark Waldrop owner and founder of Guitar Tex
 SHOP SMALL   SHOP LOCAL    BUY AMERICAN
Store hours:
Monday through  Friday 10-6; Saturday 10-5
                                                        BUY IT HERE!
WE HAVE THE BEST SELECTION OF QUALITY ACOUSTIC GUITARS IN SAN ANTONIO. PERIOD.
HOORAY FOR THE INTERNET! It gave us this website, wonderful ways for immediate contact with people all over the globe, and access to information we never dreamed would be so readily available.                                                               HOWEVER……………..playing the guitar is a very personal thing, and having it in your hands, hearing it for yourself, feeling it, then talking to someone who truly knows all about that instrument. You can't get that on your laptop. So we depend on people coming in the door and playing our guitars. Talk to me or Gus, or repairman John Thurston and you'll find 3 people who are passionate about what we do.                                                                                                                                   Gus Wanner has a wealth of knowledge about guitars, fretted instruments and their history that is unsurpassed in San Antonio. John Thurston, as I've said before, is the most skilled all-around guitar repair person in Texas and can offer advice to those in need. Me, I'm just a pretty decent guitar player who also has some skills in repair and has translated a love of stringed instruments into a life's work.                                                                                                                                    So if you'd like to send an email or text, friend us on Facebook, that's great and please do, but it would be best if you stopped in to see us in person.
##################################################
Please visit the "Repair" section of our website for information on in house luthier, John Thurston, who is the most experienced, talented, and capable luthier/repair person in South Texas.