most unique inventory for san antonio musicians
Pre-owned Electric
Guitars
Whether received in trade, store purhcased-instruments, or consignments, Guitar Tex is fortunate to have a frequent rotation of unique high-quality pre-owned electric guitars. Inventory changes frequently, but we highlight some of the more notable instruments here and on our Reverb Store.
Visit our Reverb store for updated inventory.
2020 American Professional II Stratocaster
 2020 American Professional II Stratocaster complete with case candy.
1999 PRS Custom 24  10-Top
Played but not abused, this unmodified 1999 Paul Reed Smith Custom 24 10-top sunburst includes the original case.
Fender American Elite Telecaster (Sold)
This pre-owned 2005 American Elite Telecaster puts the cherry in aged cherry burst. Some small dents on the top behind the bridge, but otherwise a very clean guitar that has seen only minimal play. $1,495 as listed in our Reverb Store.
Fender Acoustasonic Strat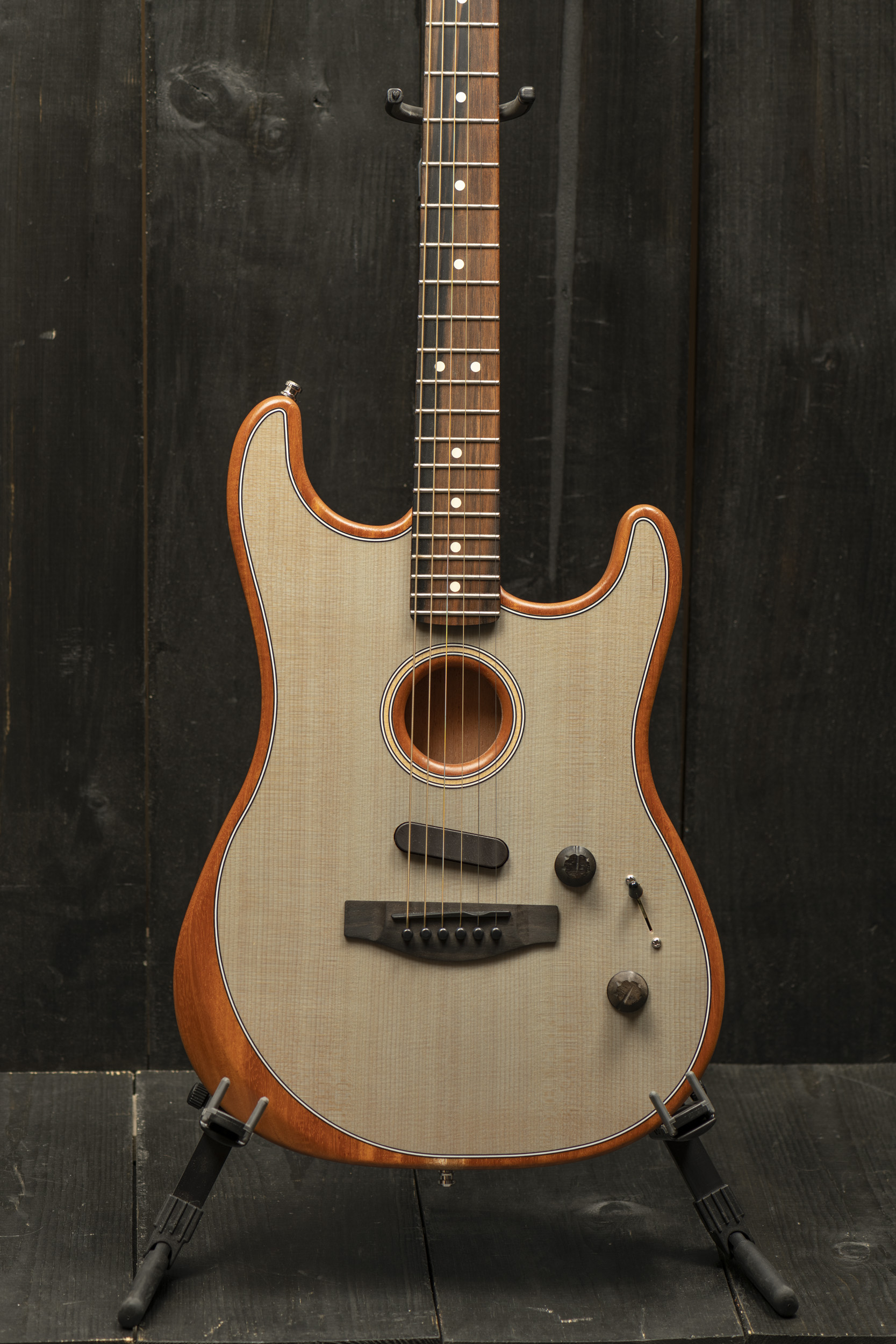 2020 Fender Acoustasonic. $1,575
1978 Les Paul Custom is a great player.
An instrument in on consignment, this Les Paul Custom has some history with The Abbey Band.

This 2017 Fender American Professional Stratocaster is finished in a groovy sonic grey and super-clean. Only $950.

American-made 2008 Fender Stratocaster.

Mosrite Joe Maphis Model 1
Mosrite Joe Maphis Model 1 made in California.

Discover your next favorite instrument

or just Say Hello!
Call or email — we will be honored to help you find the perfect guitar — or fix the one you love:
FIND US
Fine acoustic guitars, fretted instruments, and repairs.
Guitar Tex will help you find the perfect guitar, and can repair the guitar you love. We want to get to know you and will spend the time to help you select the instrument that will make you happy.
Guitar Tex
4330 McCullough
San Antonio, TX 78212
(210)822-1595
www.GuitarTex.com
info@guitartex.com
We are easy to reach from both the San Antonio International Airport and from Downtown.
From Downtown
We are at 4330 McCullough, and McCullough goes all the way downtown. In the old days, it was one of the few routes out of down town that didn't cross railroad tracks. (A big deal when you have a wagon – I've heard. Never experienced it.) The maps and driving directions will help alot. Easy to know when you're getting close because we're just past the traffic circle/fountain.