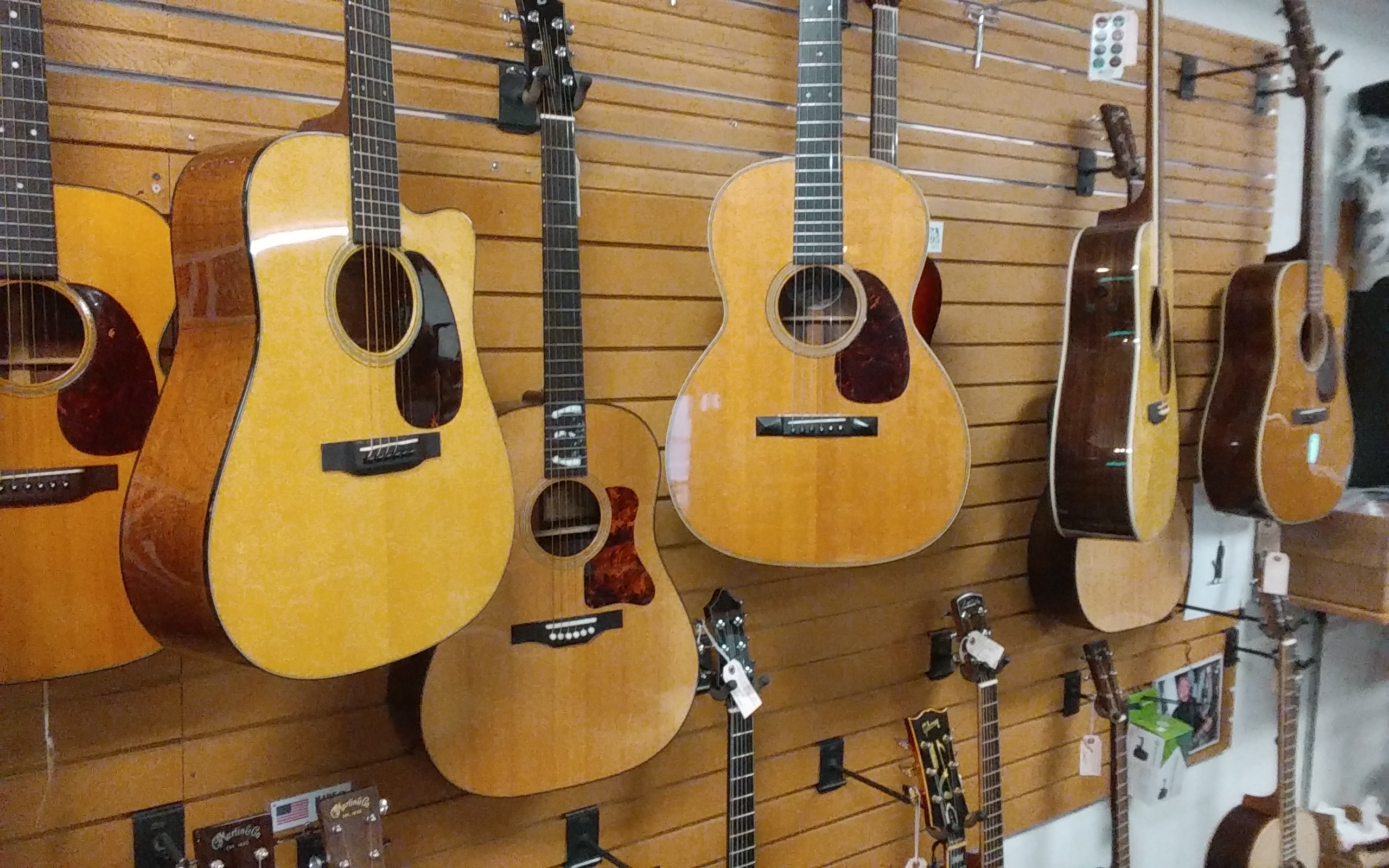 From the beginning we knew that Guitar Tex would concentrate on acoustic guitars, but not exclusively. We saw that the acoustic community was huge, but was sorely underserved. Since we opened in 1999 that dynamic has changed and we had a lot to do with getting other retailers to realize there was a big market that was being ignored. From the variety of our acoustic guitar lines to our selection of accessories we have the best selection of and for acoustic guitars in South Texas.
Guitar Tex is your home for acoustic guitars ranging from beginner guitars to professional and collectors guitars.
We have also been carrying affordable flat tops by Recording King and Vintage. Great stuff at great prices.